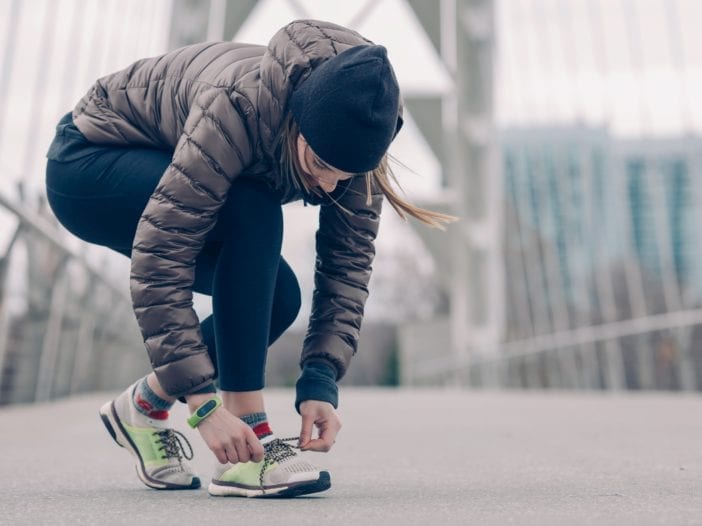 In physiotherapy, we often see the aftermath of a poor running regiment. Like any other sport, many factors can contribute to the success you have when running. We often think that running is an easy way to exercise because you technically just need to pick up your sneakers and head out the door. As much as it is a convenient way to exercise, many factors can contribute to the success of your run. Below are some key elements to consider if running is your choice of exercise.
First off, like any sport, you need the proper equipment. We know that there are many footwears with different support for different runners. Without getting technical, maybe it's time to buy a new pair of sneakers? Different articles will suggest a limit of mileage, while others will suggest a time frame. Rule of thumb, if you are using them regularly, they should be replaced every year. Your sneakers should be comfortable and give you no grief when running. You can also take a look at the sole and note if it has been worn out. Unsure what to do with the older pair? Keep them to do some yard work.
Whether you are a casual runner, someone who is training for a race once this pandemic is over or simply someone wanting to try running for the first time, you should set a goal and determine how you will get there. Setting your goal will help determine your plan. Maybe your goal is to lose weight? Maybe it's to improve your cardiovascular capacity? Maybe you just want to be healthier? Or perhaps you want to step away from your home office for 30 minutes every day?
Elaborate a plan. How are you going to reach your goal? Do you need to train 3 times a week? How long should you run for? Is speed or milage more important? Should you run on grass or on asphalt? How many days should you have in between running days?
A progressive training regimen is key! This is a way to prevent injury and allow your body to recovery in between runs. Many programs are available online with some indications on interval training, proper progression and suggested rest periods.
Complimenting your running journey with other routines is also key! If you are aware of muscles imbalances, such as weakness or tightness, you should probably consider making the time to compliment your regime with a mindful practice of yoga, strengthening routine, etc.
A recurrent injury is often the culprit of not reaching our goals. If you have identified a pain or strain that keeps coming back, you likely need a health professional to take the time to identify the cause of this limiting factor and give you the right exercises to help recover.
If you think that you may need some help to improve your running, feel free to contact us for a virtual physiotherapy session! We have qualified physiotherapist who can identify physiological and environmental factors that may be limiting your progress. Perhaps you need help strengthening a hip that is creating some pain under your arch? Maybe you need help to elaborate a running routine that allows proper recovery in between runs?
Looking forward in helping you achieve your running goals! Feel free to contact us at [email protected]. Our Orléans physiotherapists are here to help the Ottawa and Orléans community.