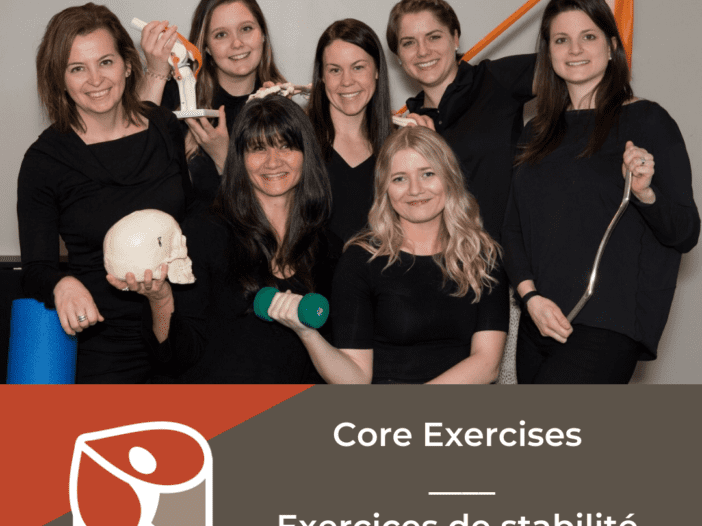 Core strengthening and abdominal training are two terms often used interchangeably to describe exercises that target the midsection of the body. However, it is a misconception to think that they are the same thing.
Anatomy Lesson
The abdominals consist of four muscles:
Rectus abdominus
External obliques
Internal obliques
Transverse abdominis
Their function is to assist in flexion of the lumbar spine (bending forward). Working your abdominals typically refers to that 6-pack people want to achieve from doing sit-ups and other abdominal focused exercises.
Although the four abdominal muscles are part of the core, there are many other muscles involved in the stability of your midsection. These other muscles groups are found in the lower back, stomach, and hips, and are very important for everyday function and control of your body.
Truthfully, in physiotherapy, we focus on the stability part of your trunk and less on the 6 pack look…sorry!
Why is it Important to Strengthen Your Core?
Think of your core muscles as a link connecting your upper body to your lower body; without core muscles, you could not stand or sit in an upright position. Since your core muscles are the base support for your entire body, they allow you to move in any direction; which is why they play a huge role in your everyday activities.
For instance, a stabilized core can improve balance and stability thus, lessening your risk of falling; which is extremely important as we age. In addition, a strong core contributes to good posture and a healthy back. When core muscles are weak, our lower back compensates, causing us to slouch and in some cases develop low back pain. To avoid pain, tightness, or imbalances, it is important to include core strengthening exercises to your fitness program.
Benefits of improving your Core
There are several benefits from having a strong core. They include:
Increased stability;
Reduced back pain;
Improved posture;
Ability to perform activities of daily living and recreational activities with more ease and less pain;
Can help decrease the recurrence of injuries or pain.
Core Strengthening Exercises
With this newly gained knowledge, you should now begin to understand the difference between training core and training abs. In addition, you should be able to understand why core strengthening exercises are important to include in an exercise program. Keep in mind that these exercises are suggestions. We always suggest consulting a physiotherapist to help you learn these without compensations and to progress them accordingly depending on your individual needs.
Dead Bug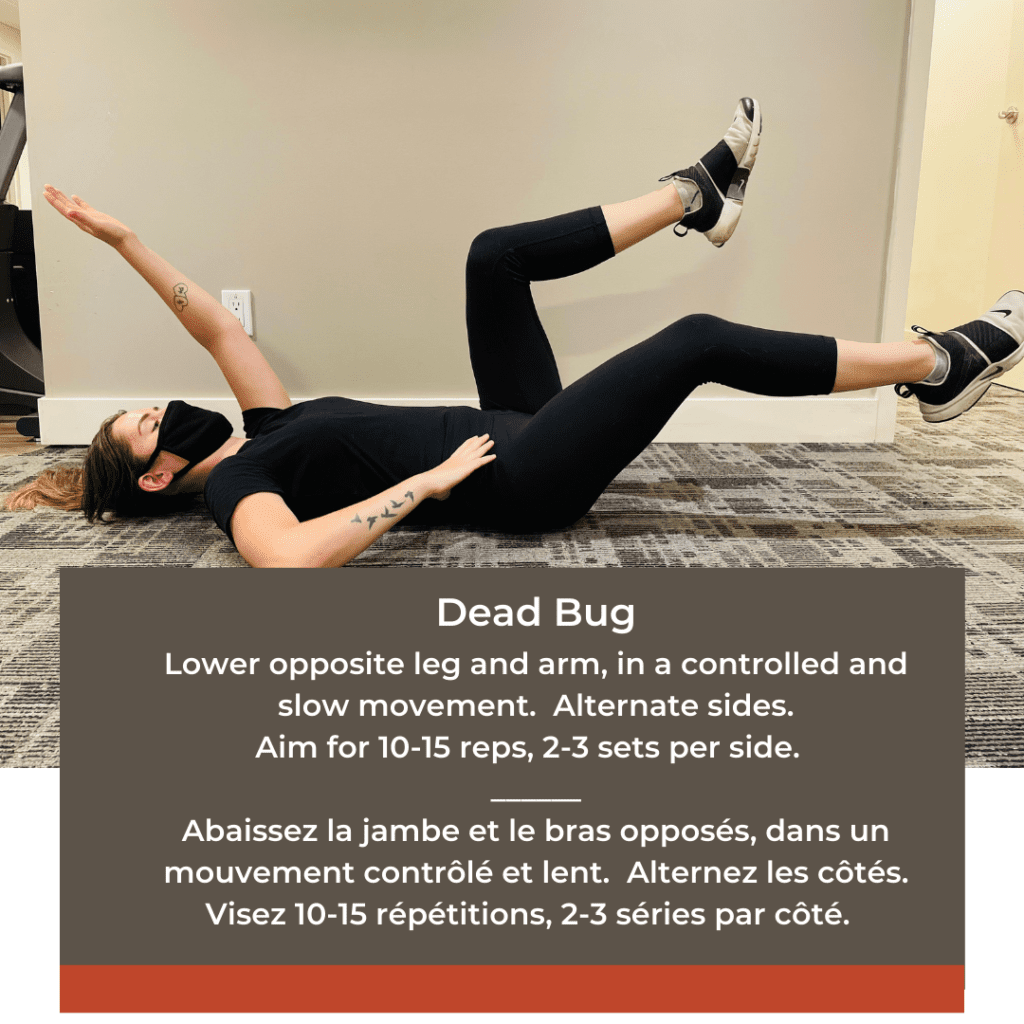 Bird Dog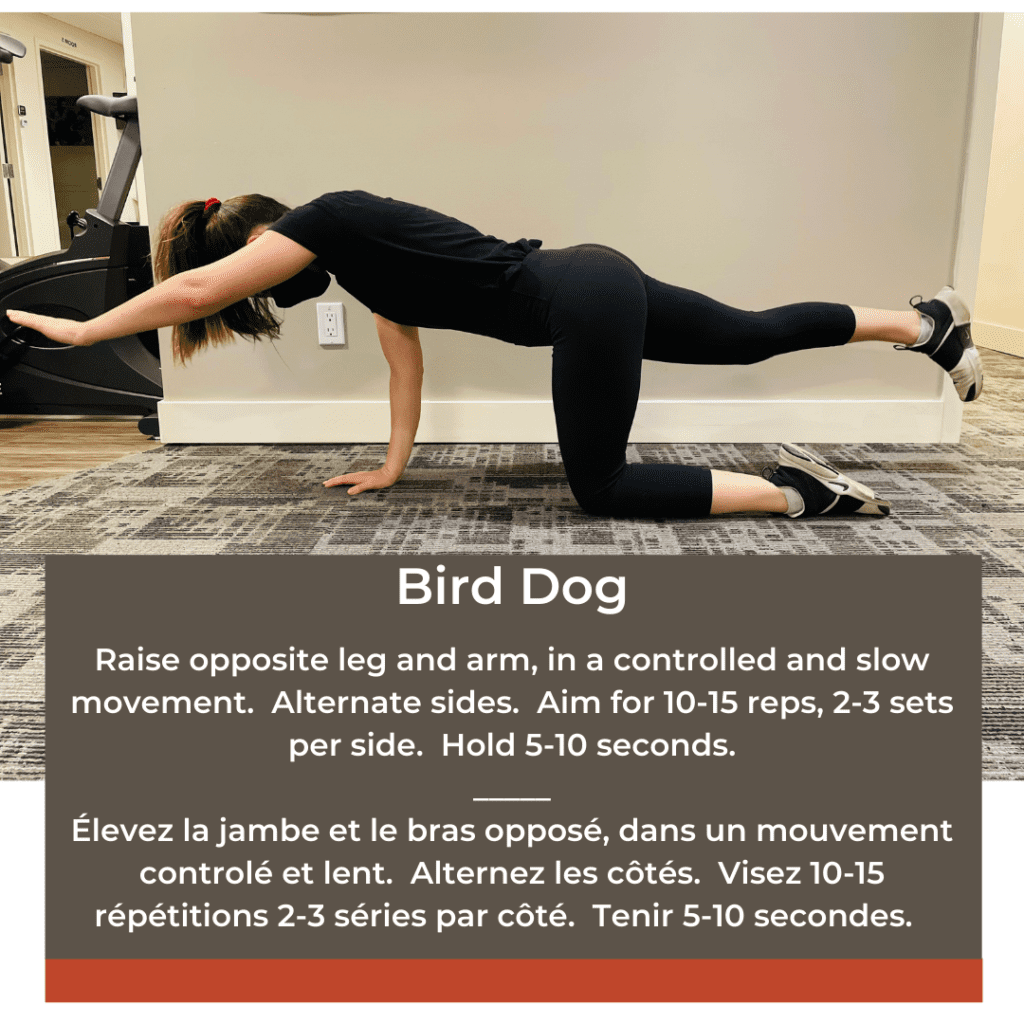 Pallof Press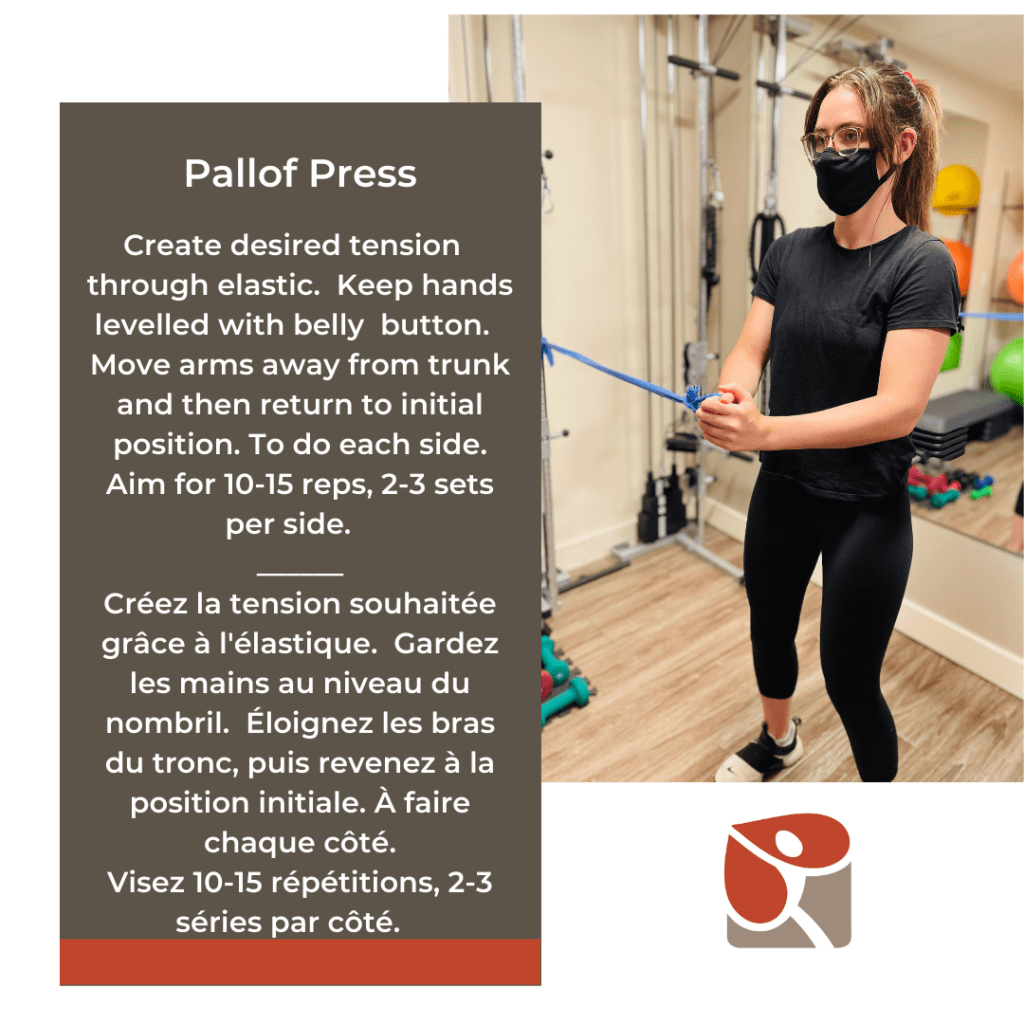 Plank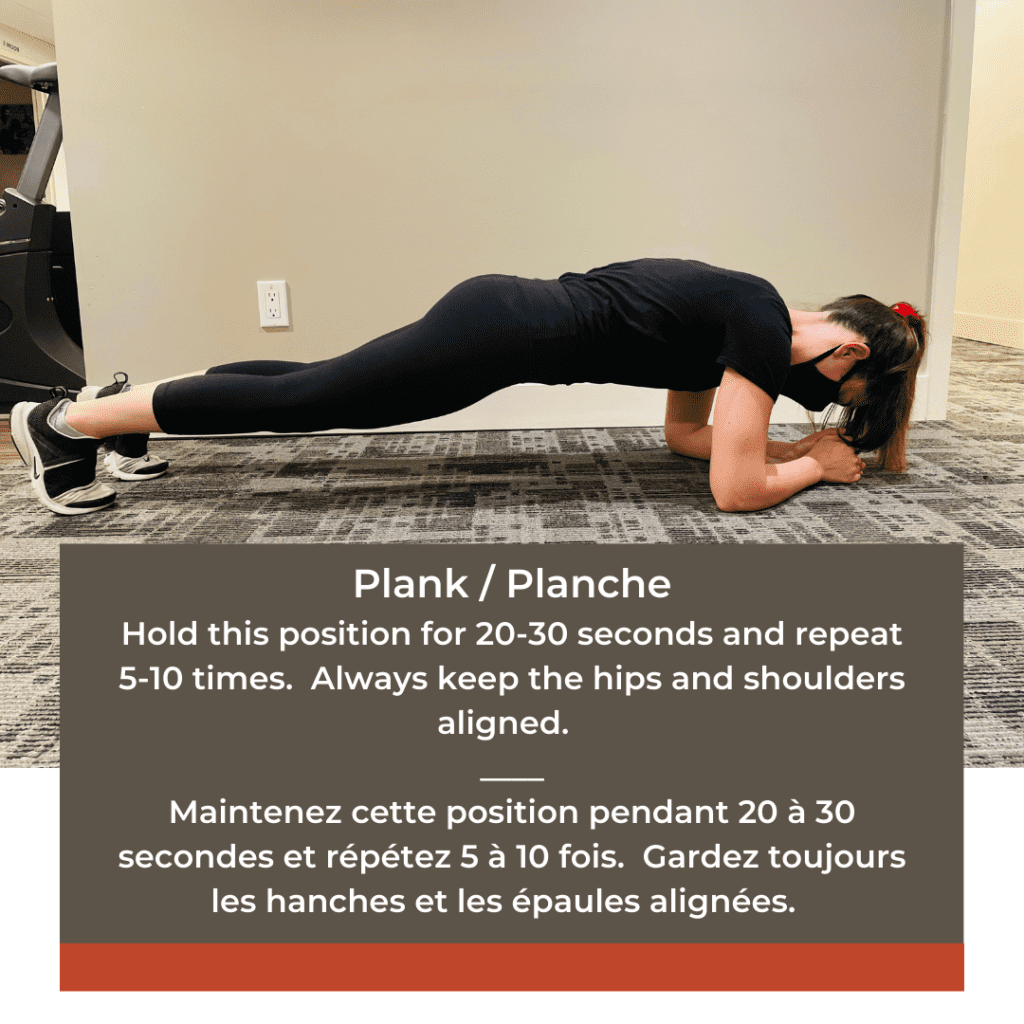 Keep in mind that the dosage can vary depending on the level of difficulty. We always suggest a slow and controlled movement while avoiding certain areas of compensation, such as arching your low back and forcing through the neck or arms. These parameters are not specific to your individual needs and are only recommendations!
Book Your Appointment!
Need some help with a recurrent injury? Maybe to set up a proper exercise program to strengthening your trunk? Contact Moveo Sports and Manual Physiotherapy to book your initial assessment. We are your physiotherapy clinic in Orléans!