Moveo Physio is your
Orléans Physiotherapy Clinic
Why Moveo Physiotherapy?
Moveo Sports and Manual Physiotherapy in Orléans, Ottawa, provides quality services in Physiotherapy and Massage Therapy. We will exceed expectations and always aim for patient satisfaction by providing personalized quality care.
Our Orléans Physiotherapists believe that manual therapy is an important factor in the treatment plan for our patients. Physiotherapy should rely on specific hands-on assessment of joints and should also be treated accordingly. Our physiotherapists have a strong interest in manual therapy.
Physiotherapists who are Fellows of the Canadian Academy of Manipulative Physiotherapy (FCAMPT) have completed extensive post-graduate education in the area of orthopaedics and have achieved internationally recognized qualifications in hands-on manual and manipulative therapy.
We look forward to meeting you!
Latest Updates!
The new rooms are ready! Our Moveo Team worked hard at completing this project and we are so happy to be able to offer more availabilities to our patients!
It is important for us to offer our care in private rooms. This allows our therapists to give you their undivided attention and ensure a comfortable space for your treatment. We have also maintained an exercise space to complement your rehabilitation!
Looking forward in seeing you in our new space!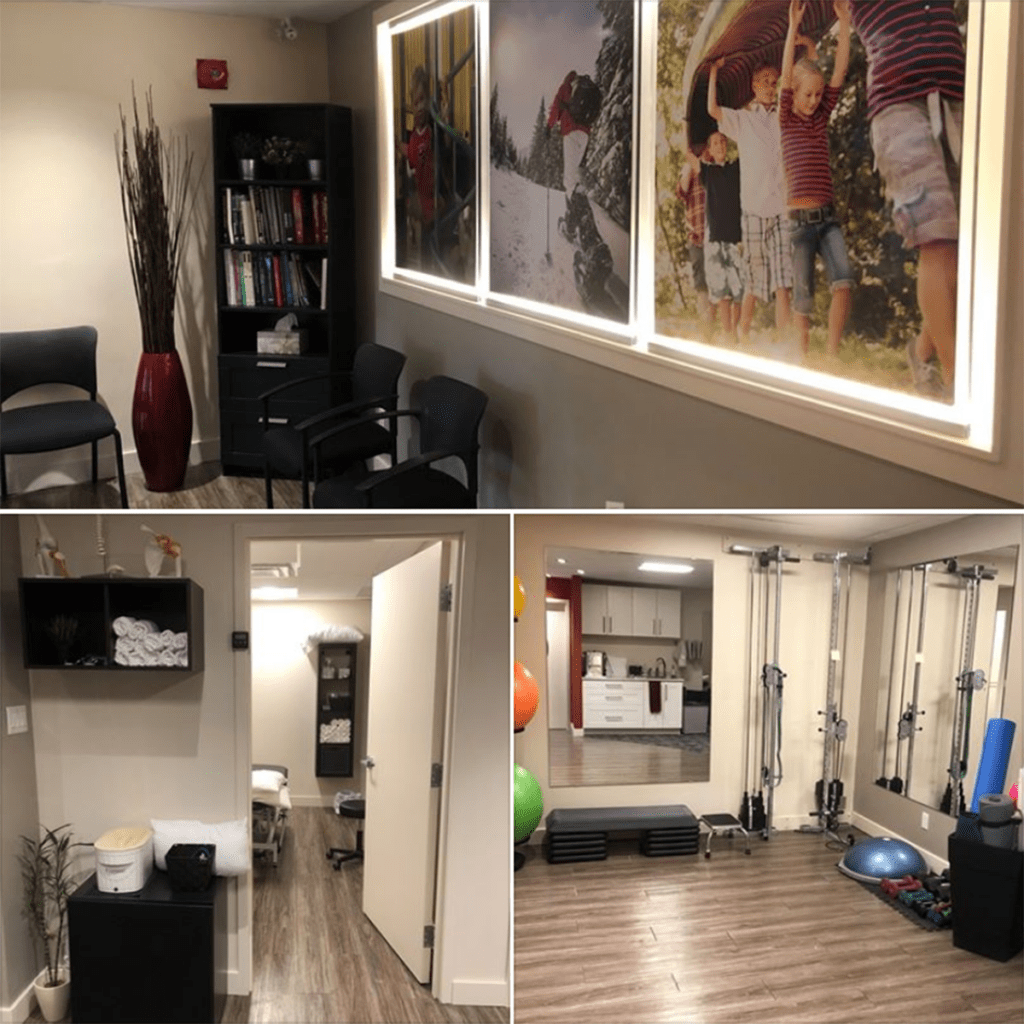 Check out some of our Moveo Physiotherapy videos here!