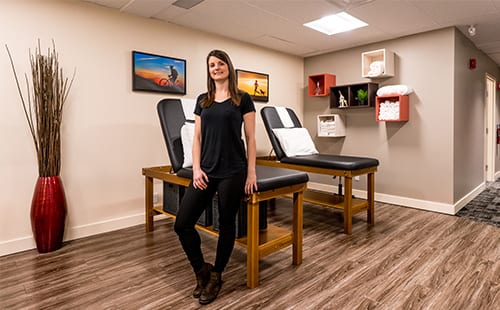 Your first visit physiotherapy session includes a detailed assessment, education on the findings, a full treatment and a prescribed exercise program if appropriate for you.
The physiotherapist will discuss the frequency and how many treatments you will need to achieve optimal results.
Our facility provides you with a designated area for therapeutic exercises. Subsequent treatments will allow you to use this area to compliment your rehabilitation.