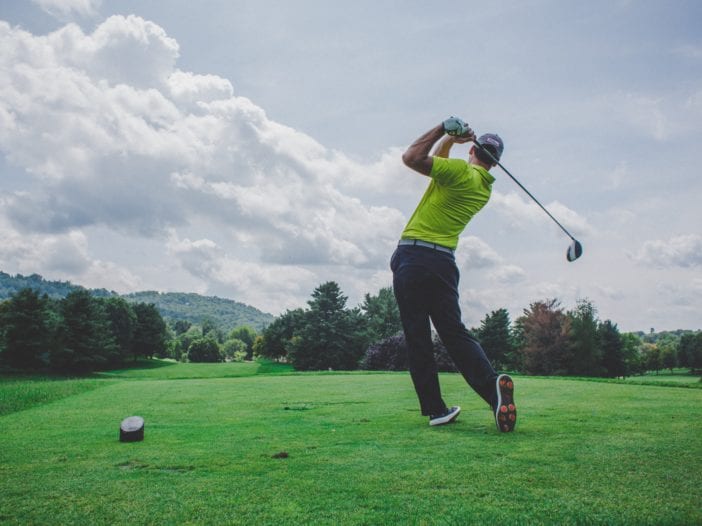 This is a golf assessment program run by Adam Prokaziuk, registered physiotherapist and Titleist Performance Institute Certified Expert. It is designed for golfers of all backgrounds, from aspiring tour professionals to weekend warriors and those picking up a golf club for the first time. Pain is not a pre-requisite to participate in this program, only the desire to move more efficiently through your golf swing.
The Golf Evaluation
The golf evaluation is a program that intends to help golfers identify limitations in the way their body moves using a movement screen for assessment. This assessment looks at particular movements central to the golf swing. By identifying certain shortcomings in a golfer's movement (for example, a limitation in their ability to rotate their trunk), a customized program will be designed that is unique to the individual to address these shortcomings.
This program will combine manual therapy treatment techniques by the physiotherapist with exercises (including but not limited to mobility and strength drills) to optimize the golfer's movement patterns, ultimately leading to a more efficient swing and helping improve the golfer's game overall.
It should be noted for those taking golf lessons that Adam is not a swing coach – this program isn't meant to address the technical side of the game. In fact,  Adam compliments the work of a swing coach by providing a sound movement foundation to work from.
The Best Time to do the Assessment and 
Training
 Program
Anytime!  This program takes place year-round and can be started at any point in the golf season. The goals set out at the beginning of each individual's program are fluid and ever-changing, depending on the time of season. For instance, a client beginning their program in the offseason (i.e. winter) may have developed some aches and pains during the past season, and wishes to feel better while also reducing their injury risk for next season. After reaching this goal, they may determine midway through the season that they'd like to add distance to their drive, so the training will change focus to emphasize power.
Where Will 
This Take Place?
The assessment, treatment, and training sessions will take place at Moveo Sports and Manual Physiotherapy, your Orléans physiotherapy clinic!
The Benefits of Taking this Program
This program would benefit every golfer, regardless of skill level or satisfaction level in their golf game. Perfection of movement is impossible – we're human after all! However, we can all stand to enhance the way we move which can translate to improved performance on the course, be it through better joint mobility, improved muscular flexibility, or better power and strength, to name a few. Golf is like any other sport, it requires a dedicated training program to stay on top of your game. Come and see us to create a program specific to you!
Take Action! 
Don't hesitate to contact us if you want additional information regarding a golf assessment and training program.  Your team at Moveo Sports and Manual Physiotherapy, your Orléans physiotherapy clinic, is here to help!